In May of 2018 Celtic Creatures Vet Clinic celebrated our 10 year anniversary with an open house!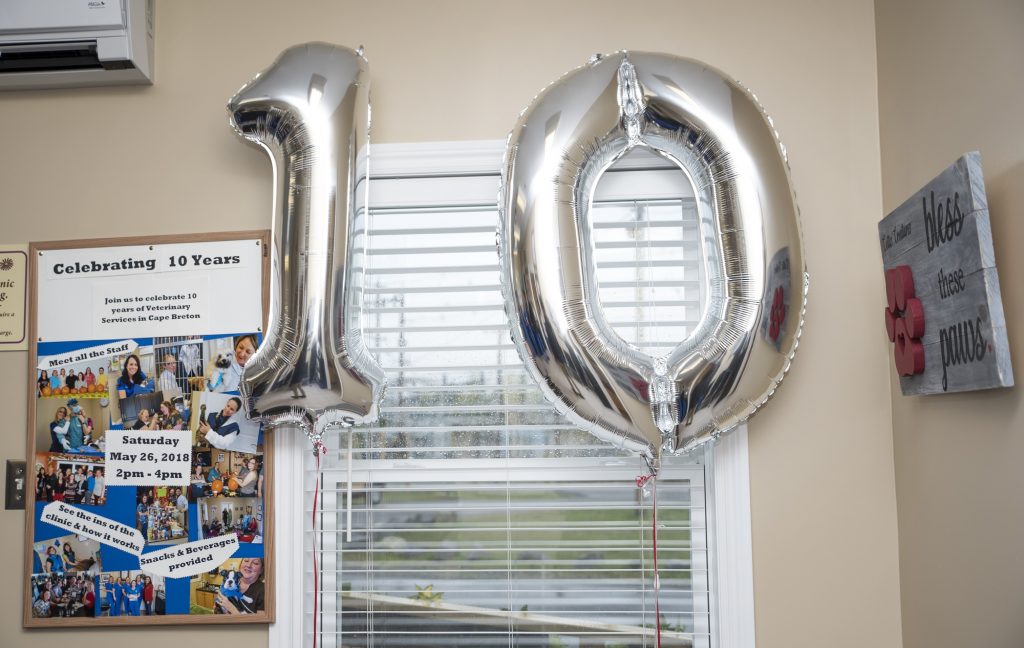 In May 2018, Celtic Creatures celebrated 10 years of providing veterinary services to Cape Breton. To Thank our clients for their continued support we held an open house on May 26, 2018. Despite the cold and rain we had a great turn out and a lot of fun!
Dr. Paige Hébert ran a small stuffed animal clinic for kids to have their stuffies' health assessed by a vet.
We also had displays of the following: internal and external parasites (samples provided by Cape Breton University),  the surgery suite and a typical set up for surgery,  bladder stones, American Animal Hospital Association (AAHA) and American Association of Feline Practitioners (AAFP), and a dental display. Outside we had a set up of coffee, tea, water, juice, and cupcakes! There was also a draw for a large gift basket of a bunch of pet goodies which people submitted their names for the draw when they stopped in.