Thermal Support (intra and peri operative)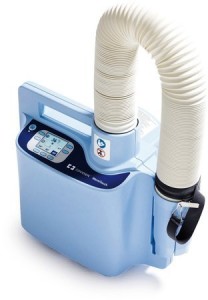 Here at Celtic Creatures we have two different types of thermal support for our patients.  The importance when keeping patients warm or re-heating cold patients is to warm them at the right speed (not too fast or too slow). Some types of thermal support can get a little too warm for the patients and cause anywhere from discomfort to burns. Both of our thermal support devices are designed to provide a higher level of heat without causing discomfort or burns to the patient.
We have a circulating hot water blanket and a WarmTouch Convective Warming Unit.  The circulating hot water blanket is designed to continuously circulate and re-heat the water within the blanket so as it maintains an optimal temperature across the blanket, ensuring the patient is evenly and consistently heated.
The WarmTouch Convective Warming Unit is a device that blows warmed air onto the patient. When paired with a blanket to keep the heat confined to the patient, this device works very well and quickly brings a patients temperature up to a safe and healthy level.