In – House Laboratory Testing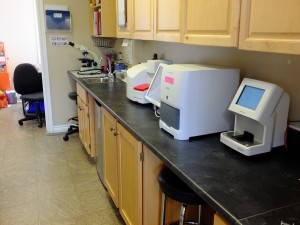 Celtic Creatures has a full service in-house laboratory to run diagnostics on your pet. All of our blood machines are from IDEXX laboratories. We have an IDEXX LaserCyte for running in house hematology (Red and white blood cell information), an IDEXX Catalyst One for our blood chemistries (liver, kidneys, thyroid etc) and an IDEXX SnapShot DX for specialized diagnostic testing.
Our Registered Veterinary Technicians are trained to run various types of skin cytological samples, ear cytology, urine and fecal samples. This includes microscopic analysis of the samples collected by the Veterinarian. Any testing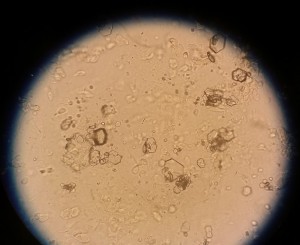 that exceeds their training, samples are sent to IDEXX Reference Laboratories in Ontario for further analysis.