Veterinary Exclusive Pet Food & Treats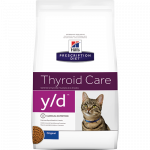 At Celtic Creatures Vet Clinic we offer a wide range of various vet exclusive diets and treats from a variety of companies. Some of the companies that we carry are Purina Veterinary Exclusives diets, Royal Canin, and Hill's Prescription diets. We carry a limited amount of diets from each company but most often are able to accommodate special order items (prepayment may be required).
If you have any questions about our available diets or which one is right for your pet, please give us a call.